The following day...
Wednesday, January 16, 2008
Tuesday, January 15
I got a lot of new stuff.
And got reprimanded by
Zaero
. I was still thanking
Myla
for the
planner
she gave to me, but apparently, it was from Zaero. Honest mistake, really, as Myla was the one who handed me the planner. Thanks so much, anyway, Zaero.
Back to the new stuff that I got...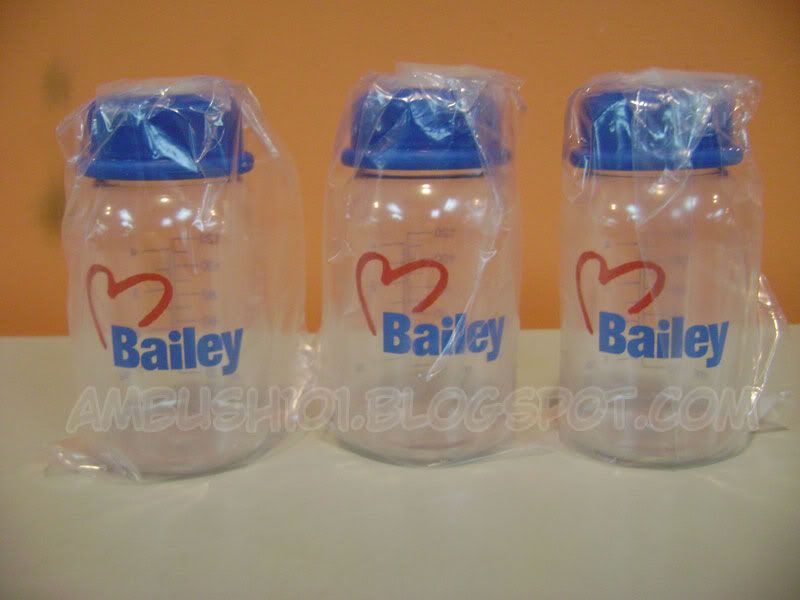 I received the package of the
Bailey
breast milk storage that I bought from eBay. I got it for $9.99 for a lot of 4oz bottles, and you could just imagine how I felt when, after a week, the seller repriced the item to $3.99.
I bought two sets so that's about $12 that I could have saved if I waited several days more before hitting that
"Buy It Now!"
button. If I only knew.
Anyway, I like the bottles. I'm stocking up on breast milk containers for when I've given birth already. I plan to breastfeed Baby Frost #2, like I did with Issen, but I want to do so longer. Issen was purely breastfed (direct feeding and expressed milk) for only about 5 months. My milk supply dwindled around that time and I wasn't producing enough milk for the little boy's growing appetite, but that's another story.
So we had him on mixed feeding (with formula) until I got pregnant on his 8th month and I had to stop breastfeeding altogether.
Another stuff that I got was the
Olay Total Effects
cream and cleanser set I ordered from a friend. I called her up Monday to order one set for me and another cream for my mom. I told her I'd deposit the payment the next day, Tuesday, but I was surprised to get an SMS from her later that (Monday) afternoon telling me that the items have been shipped! Indeed, I got the items today and I'm so very happy.
In gratitude, I went around the office bringing the products and practically peddled them to my officemates. I got several orders from the ladies and I informed my friend right away. I still have to bug a couple of guys who told me they're thinking of ordering as well to give as gifts. I'm still getting orders this day and I'm so happy to be able to help my friend.
Shameless plug: If you are interested with Olay Total Effects with
REALLY BIG
discount, I can assure you it's the real thing. Just shoot me a message and we'll have you as smooth as La Greta.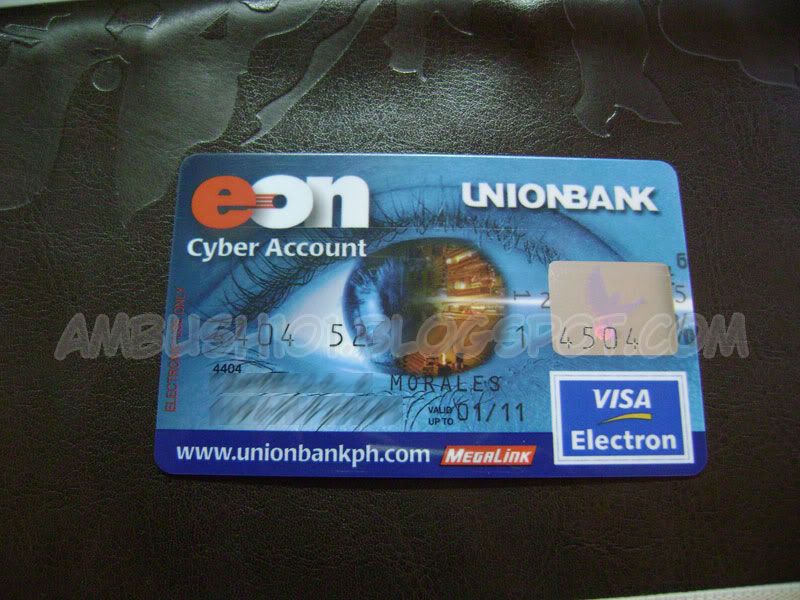 Anyway, I also got my
Unionbank EON
card. This baby will allow me to withdraw the
Paypal
funds I've earned (and haven't spent yet
) for the past couple of months. I have no plans of cashing them out, actually, as I intend to use them to purchase a new breast pump (am yet to decide whether to get a battery-operated or electric one, but that's another story
). But since this card serves as debit and credit card, I can do online shopping again on sites that require a credit card.
Senator
GM Tristan
and I applied for the card online, though on different times, so we went together to the bank to pick up our cards. As it turned out, our cards ended up on two different branches, so after GM T got his, we walked to the other branch to get mine.
One of these days, I'll post the details of my application and the processes I went through to help those who are either at a loss on acquiring this baby or met a dead end on their quest to utilize their recently acquired EON.
*~_~*~_~*~_~*
That was one busy day. Now will you forgive me for not being able to post it on the day that all of these happened?
Thank you very much.
Labels: about me, friends, great finds

's thoughts were ambushed at
11:31 PM