The mother ship and the mother's friend
Saturday, January 19, 2008
I recently transferred to a new department in our company. Actually, the company I'm "leaving" is a subsidiary of the company I'm "moving to," so I'm literally going to the mother ship.
Anyway, the mother ship had it's very first "Post" Christmas party cum "mini" sportsfest last night at SM Bowling Center Mall of Asia. I didn't join the bowling "tournament" for obvious reasons.
After the bowling tournament, we had dinner at Italianni's. It was a fun night, all in all. Although the mother ship and the subsidiary share office at the same floor of the same building, and we're not really strangers to each other, it was still great to bond with a new group of people.
Alas, I have chosen to be discreet about my
corporate slave
professional life, and as much as I want to share the pictures taken that night, this is the only one I can post:
This reminds me of
Janeane Garofalo
's character in
Mystery Men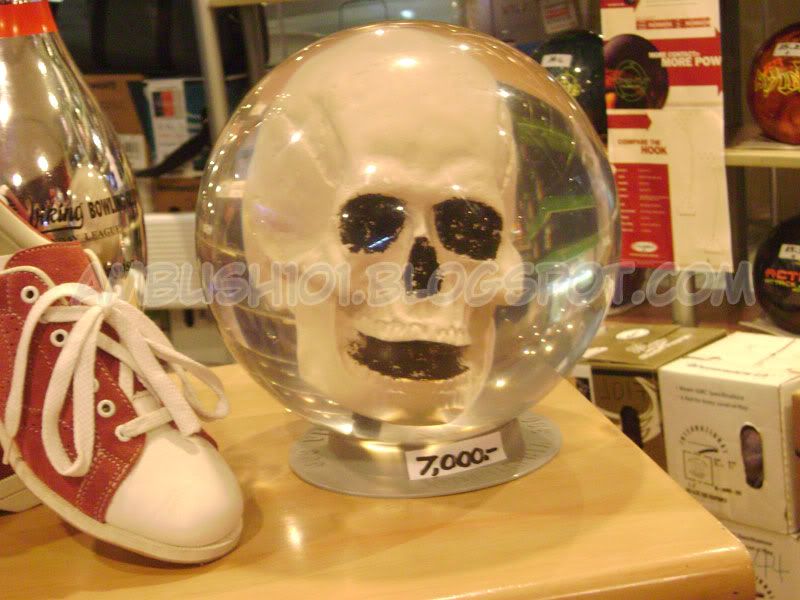 I'd like to have one of those, even if I don't bowl. That would make a great conversation piece around the house. Heck, I'd even put it in my office table if I could buy it.
Anyhoo, a friend who's based in Canada went home recently. Good thing SM MOA was part of their itinerary that night or else I wouldn't have the chance to see her again. So I met up with her and her Canadian husband for a brief hi and hello while the bowling tournament was ongoing. Of course, we took a couple of pics.
International quality native bags behind international beauties
Jezz and me.
With Jezz's husband, Craig. Oh lookie! A very pregnant me!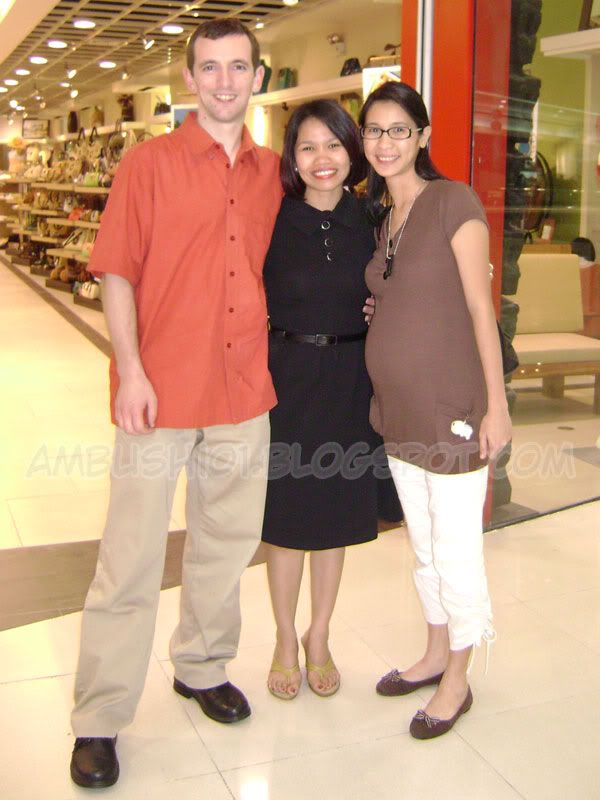 After dinner, I went back to the office, along with several officemates, because Mr. Frost was waiting for me there. We got back at the office a little past 11PM, but Mr. Frost wasn't bored. It was
Guitar Hero III
night at the office and he was having so much fun reliving his rock band days. I would have tried it myself, but I was afraid we won't go home at all if I get my hands on those guitars. That's another story, though.
Labels: about me, entertainment, friends, frosts, games

's thoughts were ambushed at
12:15 AM