Cheer-me-up pics
Tuesday, December 11, 2007
I was starting to have a bad day so I decided to browse through my sons' pictures on my computer to cheer myself up.
That trick never fails. Works. Every. Single. Time.
One look at Issen's smiling face and all my care in the world disappears. One look at Sikei's pleading eyes and all bad things are forgotten.
I also found some stuff that friends did with Issen's pics. Here's a couple from my fugitive friend
Qadaffi
.
I love the caption. Filipino words "Wak malikot daw eh" translate to "I'm not supposed to move around too much" or something to that effect.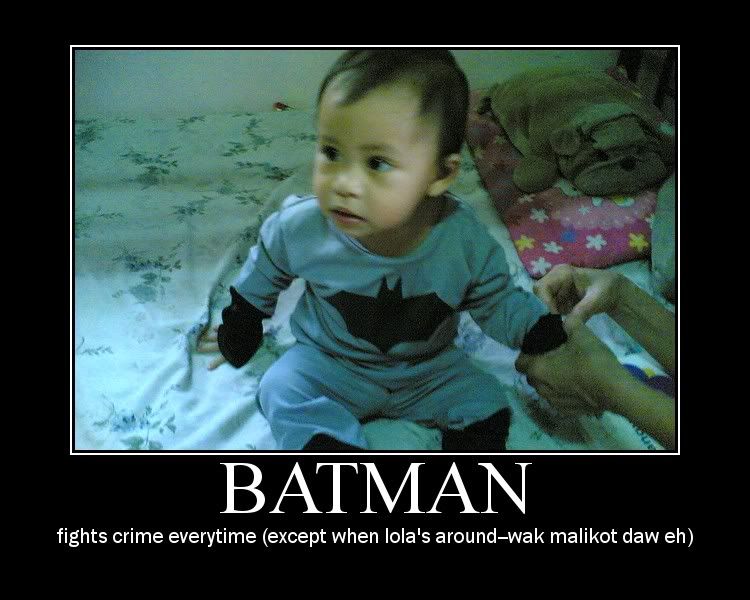 She used Issen's pic as her desktop wallpaper at work and her officemates kept asking who the cute kid is. I don't know the story about the poster, especially the small text below the director line.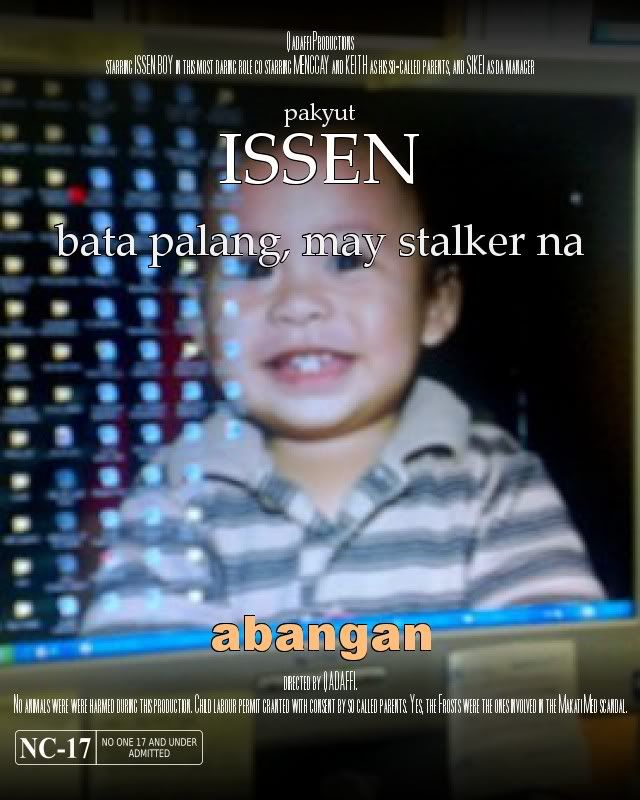 Filipino word translations/definitions:
pakyut
(corruption of
pa-cute
) - trying or making an effort to be cute
bata palang, may stalker na
- still a kid and he has a stalker already
abangan
- watch out
Also, I sent out a simple email invite to Issen's godfathers, godmothers, and to a few people here in the office for his and Mr. Frost's birthday. Please spare the criticism as I did this in just an hour.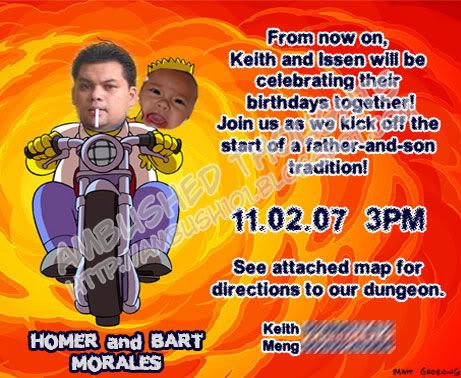 A few minutes later, Ninong (Godfather) Nhaps sent me his variation of the invite.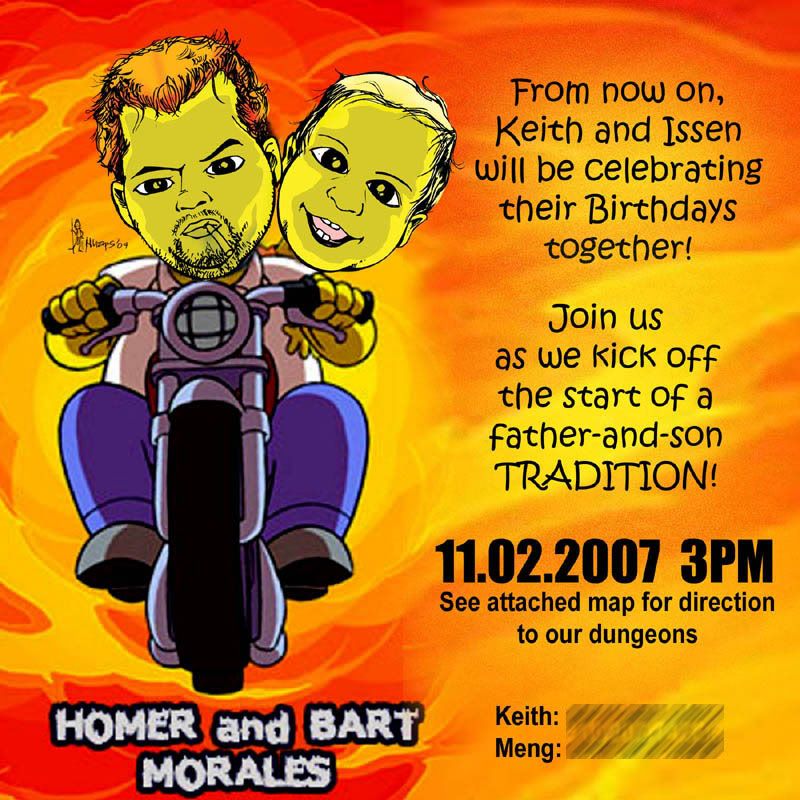 I know, I know. I wish I could have asked for his caricature first and used it in the invites instead. Oh well. At least I know what to do next time. watch out, Ninong Nhaps!
And sorry to those who find this really weird (There's a small message for you in
this post
, the two paragraphs below Sikei's pics
), I'm really missing Sikei. Here are a couple of my favorite pics of his.
With Crawlee, his best friend back when we were still at the Dungeon.
During one of his literacy trainings. He loves Marvel characters, by the way.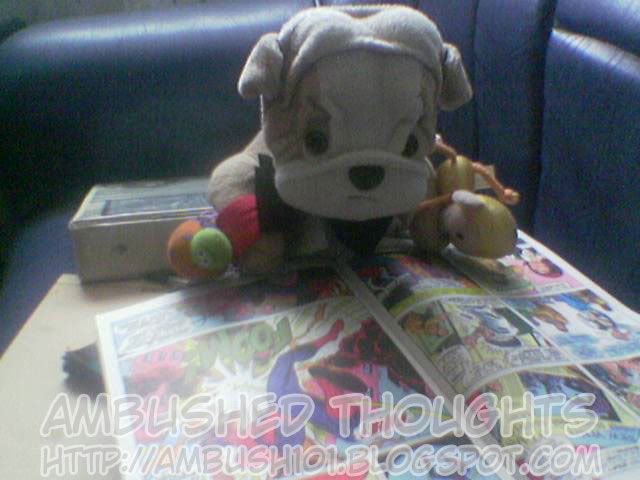 Okay, I have to go now. My spirits picked up and now I'm so hungry. My mouth is already watering just thinking about what I'm having for lunch.
Heheheheh!

's thoughts were ambushed at
2:40 PM