The weekend before this
Friday, October 20, 2006
Before another promising weekend starts, lemme post some pics that I should have posted earlier this week but wasn't able to because of the existence of the state
lethargy.
Saturday last week, we had our maternity pictorial with
Ging Lorenzo
. And by "we," I mean Sikei and me. Mr. Frost was out of town since Friday for an office thing. The schedule of that business trip was finalized only Monday last week and it was too late to move the sked of the pictorial
(I can't be too picky as the shoot was for free. I am surrounded by nice and generous people.
)
so we decided to just go on with it.
Good thing that I did because we had lots of fun. We had it at the outdoor playground of Market! Market! There were kids all over, of course, so it was challenging for Ging to take unobstructed photos while it was fun for me, being stared at like I was some kind of a pretty model.
(Ha! You have no right to disagree, this is MY turf!
)
Anyway, Ging is still processing most of the photos, but here are a couple of the first ones she picked.
Click here
to view the rest of her picks.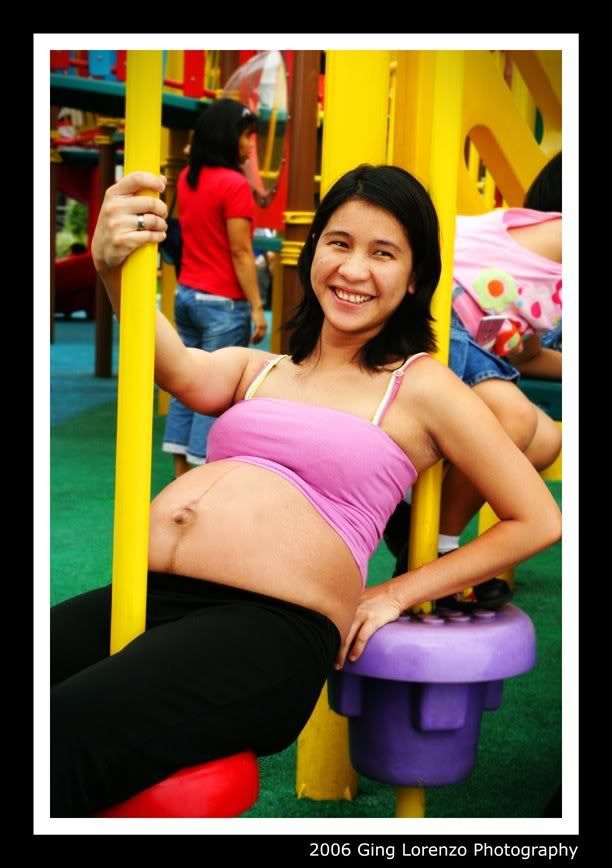 By the way, thanks to one of Issen's godfather,
Pao
, for the flattering comment.
I can't wait for the rest of the pics!
On another note, I mentioned in one of my previous posts that I underwent therapy called Ebay.ph.
Here are some more items I won that came earlier this week.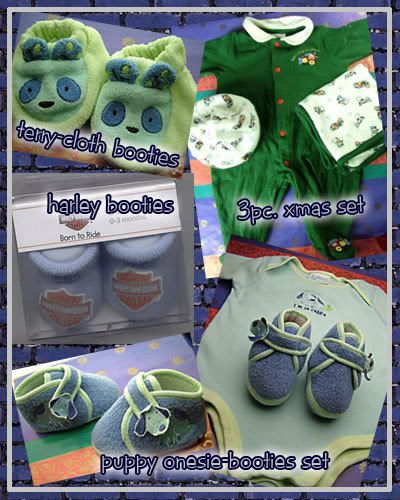 And of course, one of the highlights of my first encounter with online shopping, the reason why Mr. Frost kept quiet while I browse endlessly on possible purchases...
There goes the chances of anyone in beating Mr. Frost in Tekken.
Also, last Sunday, Mr. Frost's sister threw a baby shower for me. Too bad, I wasn't able to take pics. Anyway, bug hugs to
Liz and JP
who came with their 9-month old angel, Lanna Jessie. Thanks for the play gym! My cousin Anthony and his fiancee Vaneza came also, with my mom's sister, Tita Bebing. Thanks for the baby clothes!
There you go. Finally, I was able to make up for the lost time.
Let the weekend officially begin!

's thoughts were ambushed at
5:33 PM