#6 - Our precious JEWEL
Wednesday, July 19, 2006
*I'm sorry I wasn't able to post our countdown marker yesterday, day #6. I wasn't feeling very good and there was too much stuff on my hands. So here's the post I made yesterday.
July 18, 2006
Six days to countdown...
To mark
day #6
of our countdown, I acknowledge the existence of one fo the sweetest persons I ever knew.
HAPPY BIRTHDAY, JEWEL!
Jewel is Mr. Frost's baby sister. Here she is as my Maid of Honor during our wedding.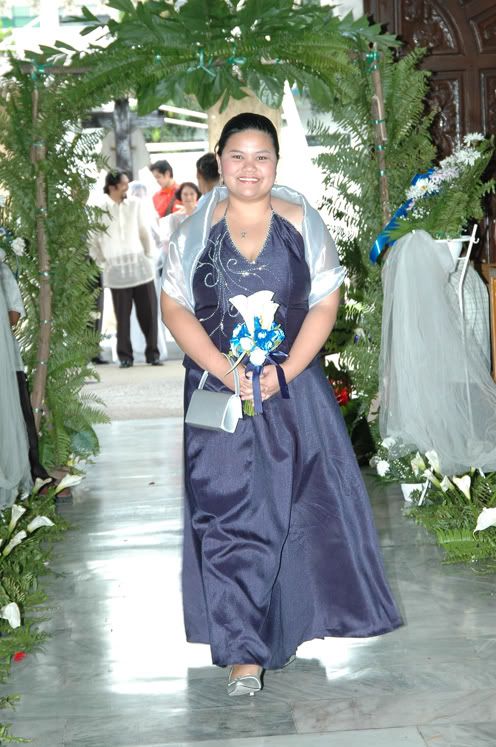 I have grown to consider Jewel as more than just a sister-in-law; to me, she IS my sister.
Devoted sister...
Affectionate aunt...
Fellow
F.R.I.E.N.D.S.
addict...
My basis of perfection when it comes to cooking and taking care of Mr. Frost...
Clever businesswoman...
Cooking mistress
...
Scholar extraordinaire...
The Frost family loves you so much, Jewel!

's thoughts were ambushed at
6:58 PM