"Flawless" no more
Sunday, January 06, 2008
Yesterday, my new toy suffered its first (and hopefully the last) physical injury.
Mr. Frost and SkyClad were planning to spend the whole day modding their toys. Mr. Frost will also be building his Gundam, our long-awaited
1/100 MG Gundam Mk II Ver.2 Titans
. SkyClad brought two types of tripod, one long and the other the short one usually used on table tops, so they can take nice pictures of their toys for "documentation purposes." Excited as they are, they set up the camera on the big tripod first way before they were ready to take pictures. And with Issen roaming around their area while they were too busy with their stuff, what do you think would happen?
I really felt bad about it, because I was making extra effort to take care of it, jut as I promised Mr. Frost. The camera's still functioning perfectly, it's just that now it has some deep scratches and a slight dent in one corner. I was thinking to have it fixed or have the housing replaced at the Sony Service Center. I'm pretty sure it's not covered by the warranty, so I'll ask how much would it cost me to bring back it's "flawless" skin.
Anyway, in the afternoon, I was scheduled to go to
Sony Philippines'
Basic Photography with my Cyber-shot Workshop
. I signed up for it since my purchase of my new toy last month gave me the benefit of attending the workshop for free. Also, because the workshop venue is practically a stone's throw away from our house so I say, what the heck. If the workshop turned out to be a waste of time, at least I'd get freebies. I read in one of their posters that I'd get something, I just didn't know what. Yep, I'm a sucker for freebies!
The workshop was scheduled at 1:30PM, and I left the house at 1:15PM, without eating lunch, may I add. I was planning to pass by McDonald's near the venue, but the drive-thru line was too long that I asked the cab driver to just go straight to the venue. There was no snacks offered, just menthol candies, so all throughout the workshop I was praying that it would end soon, or at least they give us a few minutes break just so I can eat. No such luck. It ended around 4PM.
The workshop turned out fine. Out of eight confirmed attendees, only four of us came. For someone who didn't take two photography subjects during college, the "product training" was very useful and informative. For me, I didn't hear anything I haven't heard before. But it was still good for my memory to be refreshed. I toyed with my camera instead of letting the facilitator bore me to death.
Here are a couple of my close-up shots using the Macro setting of the camera.
A blast from the past. Classic Mongol pencil in B/W. Hehehe.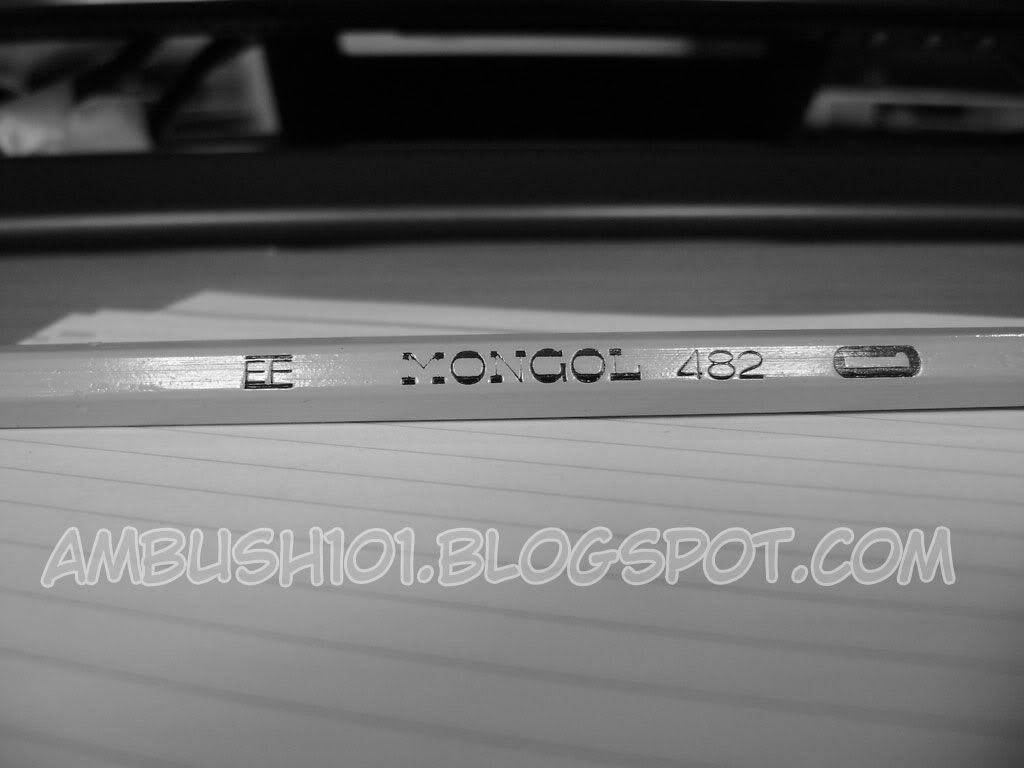 Glorified teeny weeny fruit basket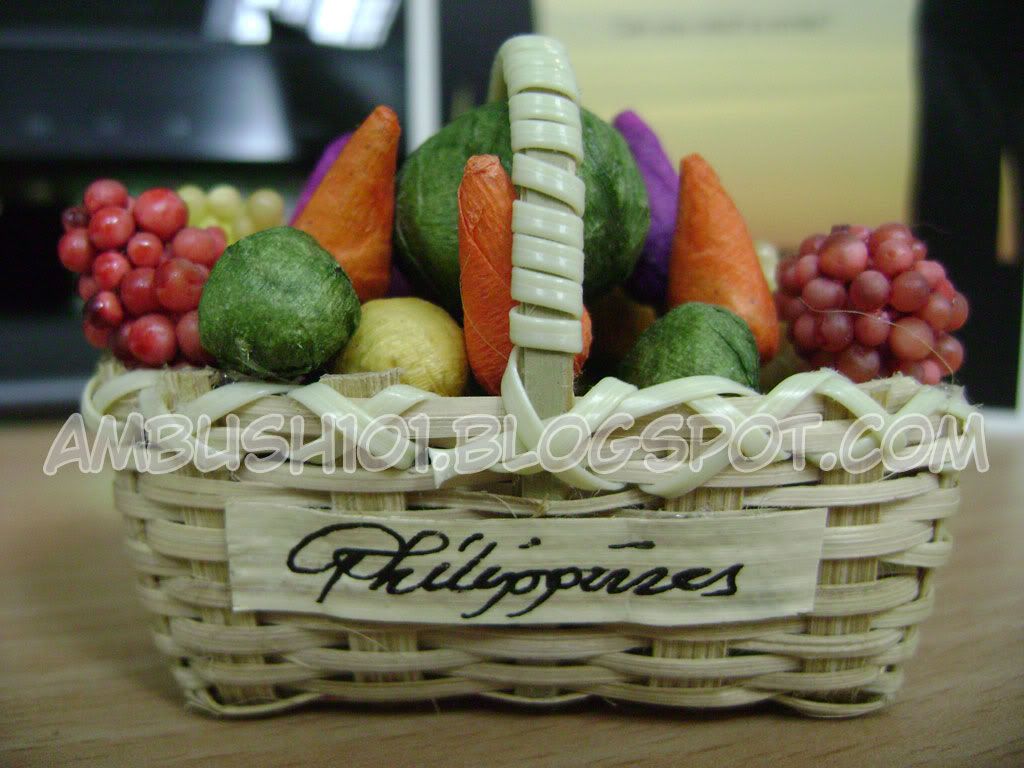 And I was right, there were freebies. Nothing very fancy, but nice ones all the same.
First, they gave us Cyber-shot notepads and pens. The pen was cool because it lights up and came in a package with extra batteries and pen refill. You should know, by the way, that I appreciate life's simple pleasures. In Filipino,
mababaw ang kaligayahan ko.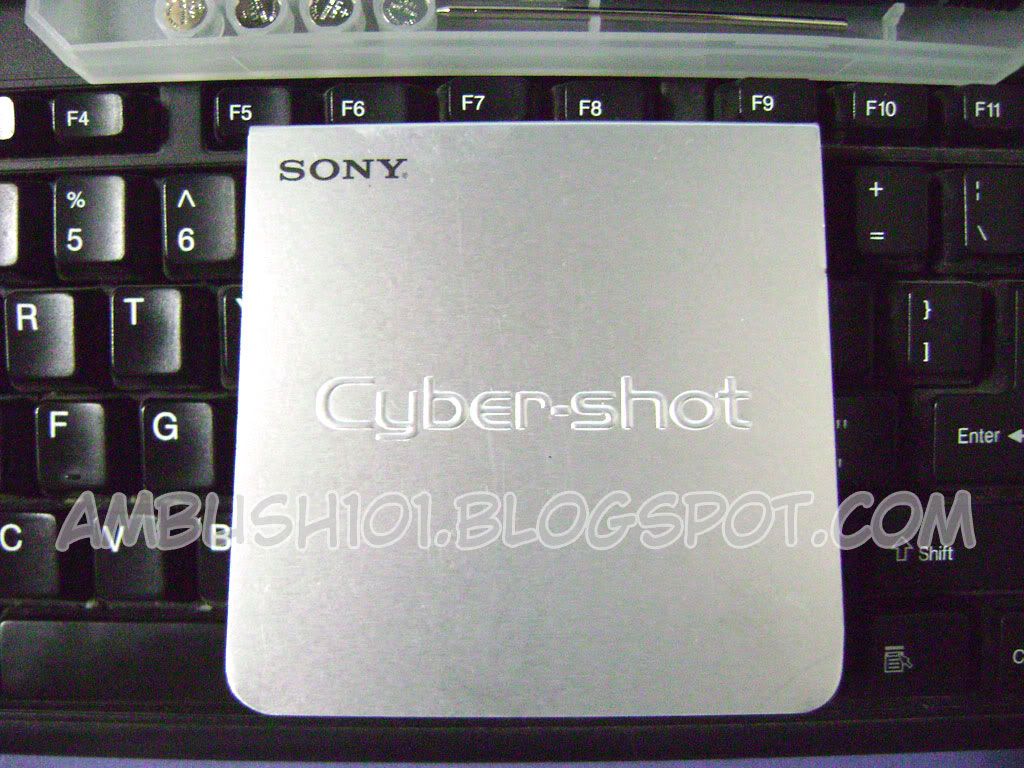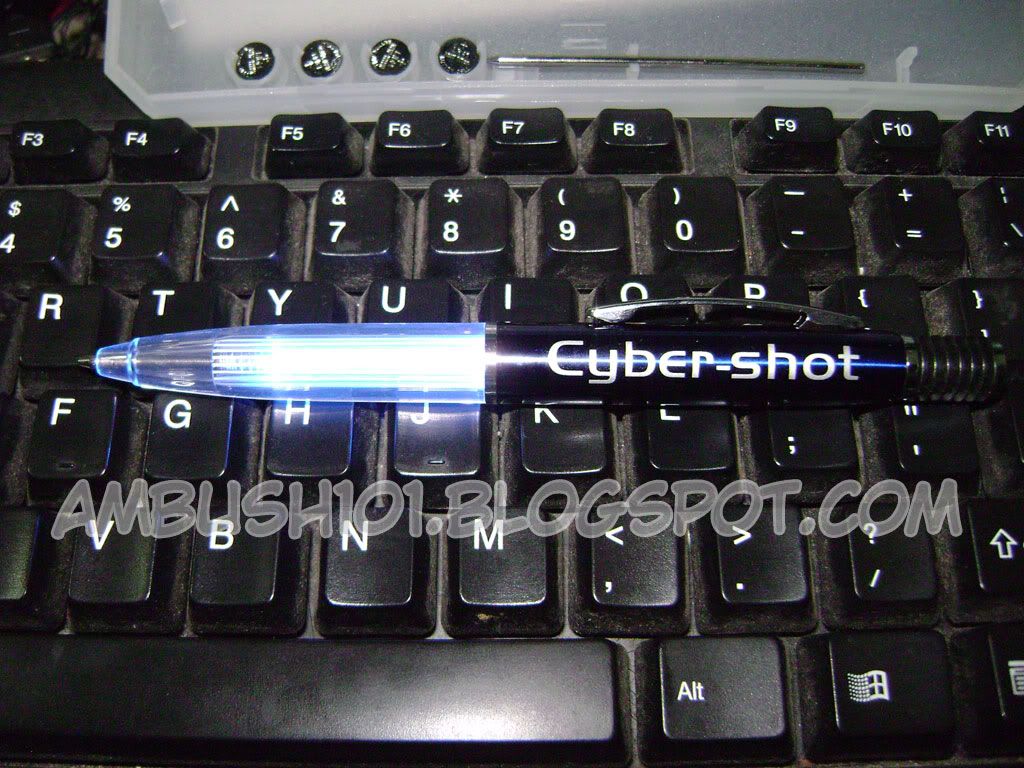 Next, they did a demo of their printer and allowed us to have photos printed to take home. I had this one printed.
Since the others didn't want free photo printing, only one of 'em followed me to the printed, the facilitator egged me on to have more pictures printed. I would have, if I wasn't dizzy from hunger.
They also gave us 20% discount on all accessories, good for that day and for that branch only. However, if they don't have stock of the accessory we want, they could order for us and we could just pay when we pick the item up. I would have taken advantage of this as I was eyeing this particular camera bag and mini tripod, if I wasn't dizzy from hunger.
What can I say? I can't think very clearly anymore so I opted to just go and buy something to eat and head home. Besides, I took my hunger as a sign that the items I wanted to buy impulsively were not for me. At least I saved more than a thousand bucks.
When I got home and had my fill of burgers, fried chicken, spaghetti, and nuggets, Mr. Frost showed me these.
1/100 MG Gundam Mk II Ver.2 Titans, Frost version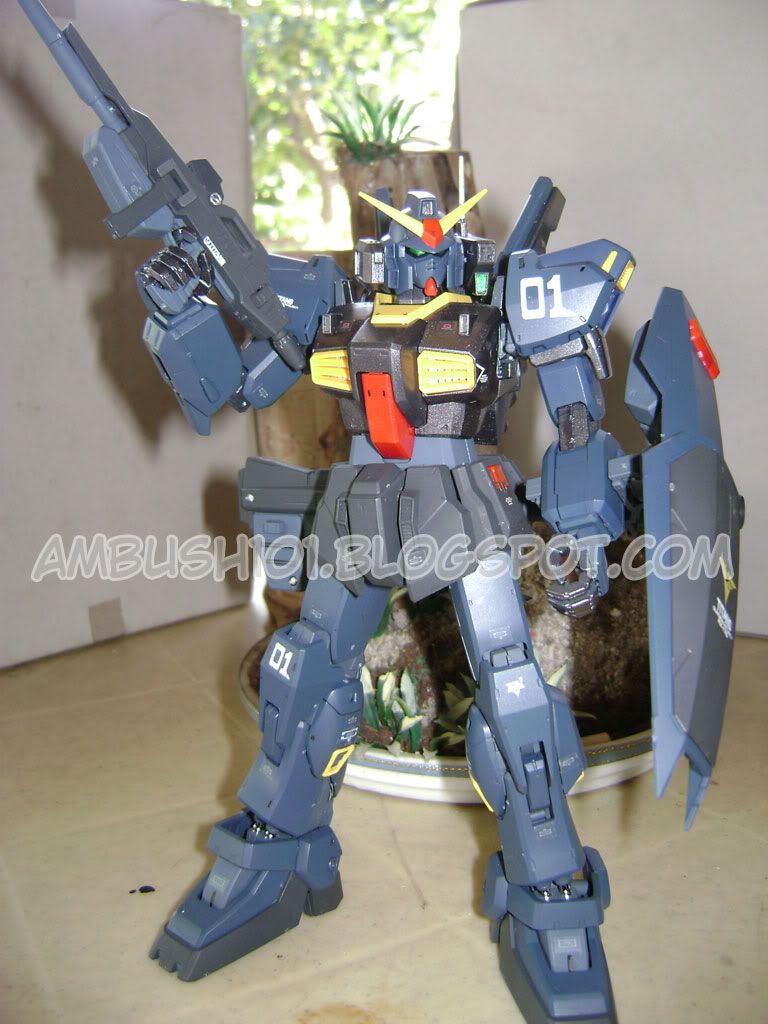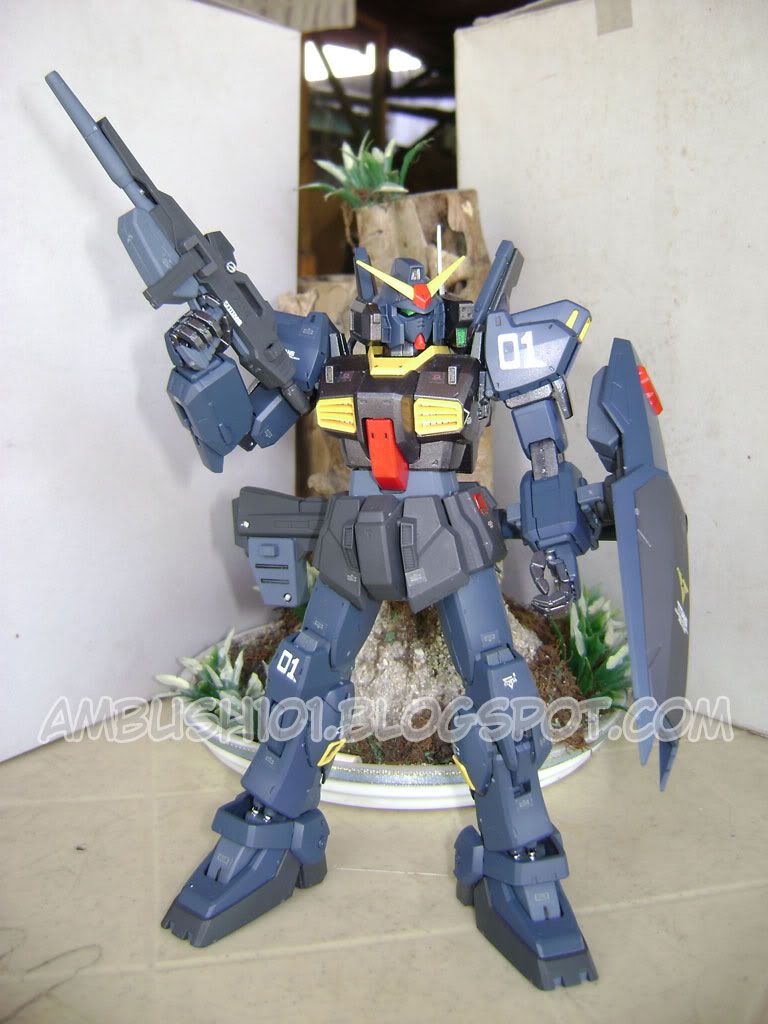 Click on the images to enlarge and to better appreciate. Let's wait for Mr. Frost to put up more detailed pics on his blog as these two don't give justice to its "incredibly realistic posing".
Gotta go now, another work week coming up.
Hope you guys had a nice weekend!

's thoughts were ambushed at
11:23 PM