I am such a sucker for boots.
Monday, November 26, 2007
Oh yes, I am.
Like I told
Morrigan
in her
Multiply
post,
BOOTS
is my middle name. I just don't have enough moolah to live up to that name that's why right now I only have one pair left.
But not for long! Thanks to Mr. Frost and Christmas, I'm getting a pair soon!
And they have other pairs that I want to buy as well!
I actually found out about this online store several weeks back through
Spammer
, my uber shopaholic officemate/friend/future godmother of Baby Frost #2. She showed me this site and we went crazy over the same pair. We already placed our orders for this one.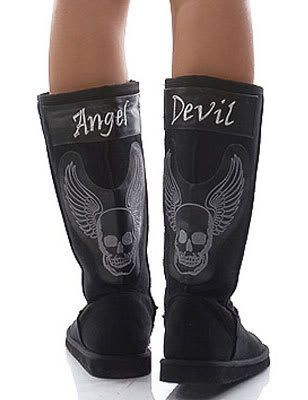 Very nice, eh? I opted for this flats since it's not advisable for the pregnant me to wear heeled shoes. There's a waiting period of two months because the stocks will come from the States, so we'll get our nice boots by end of January.
The 2-month waiting period is actually good enough for me. It gives me enough time to save for the balance payment and of course, for more pairs. I already have three pairs waiting in line, pairs that I can wear as soon as I get them because by that time, I've already given birth. Yey!
The pair on the left is sooooo me! I love it!
And I gotta find the perfect pants for the one on the right! It's drop-dead gorgeous, isn't it?



This pair is so irresistible in black.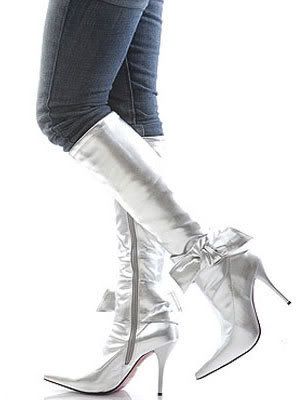 Now, those boots would look wonderful on some clothes I found in another online store. Time for some window shopping!
Good lord, I'm turning into a shopaholic myself. Must be the pregnancy hormones.

's thoughts were ambushed at
10:48 PM