Issen's first hospital confinement
Thursday, October 18, 2007
FYI, I haven't been able to be online for the past couple of days because Issen is currently confined here at Makati Med.
We brought Issen here Tuesday evening because of continuous vomitting and diarrhea. Doctor's diagnosis is
gastroenteritis
, but they're still observing him for other complications. No word yet as to when we'll be discharged.
So far, Issen's vomitting bouts have been decreased from 7-10 times a day to twice a day. Diarrhea is persisting, though.
Will give more details soon, I'm so emotionally and physically drained right now.
Here's a couple of his pics in the hospital. Will post more when we get out.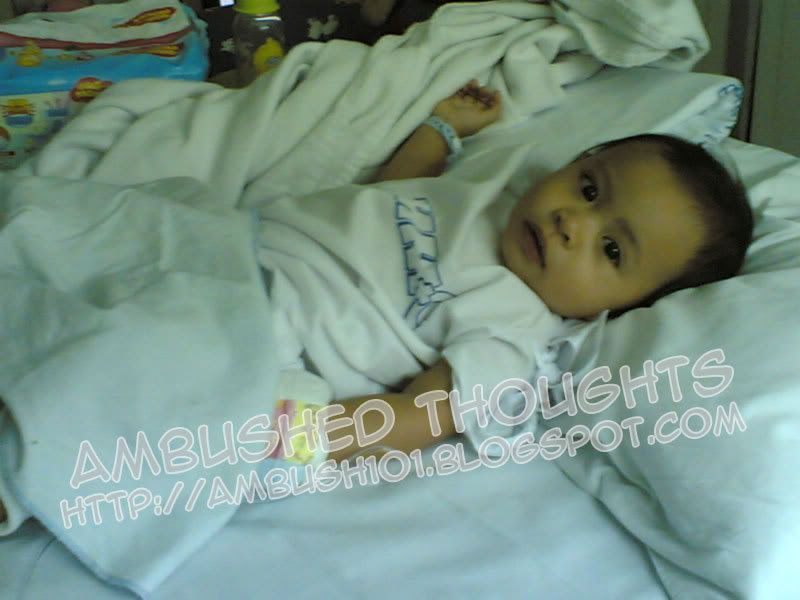 's thoughts were ambushed at
9:08 PM