Koko the Koala
Wednesday, October 10, 2007
Issen has a new buddy. Meet Koko the Koala. (Pictured here with a dog version)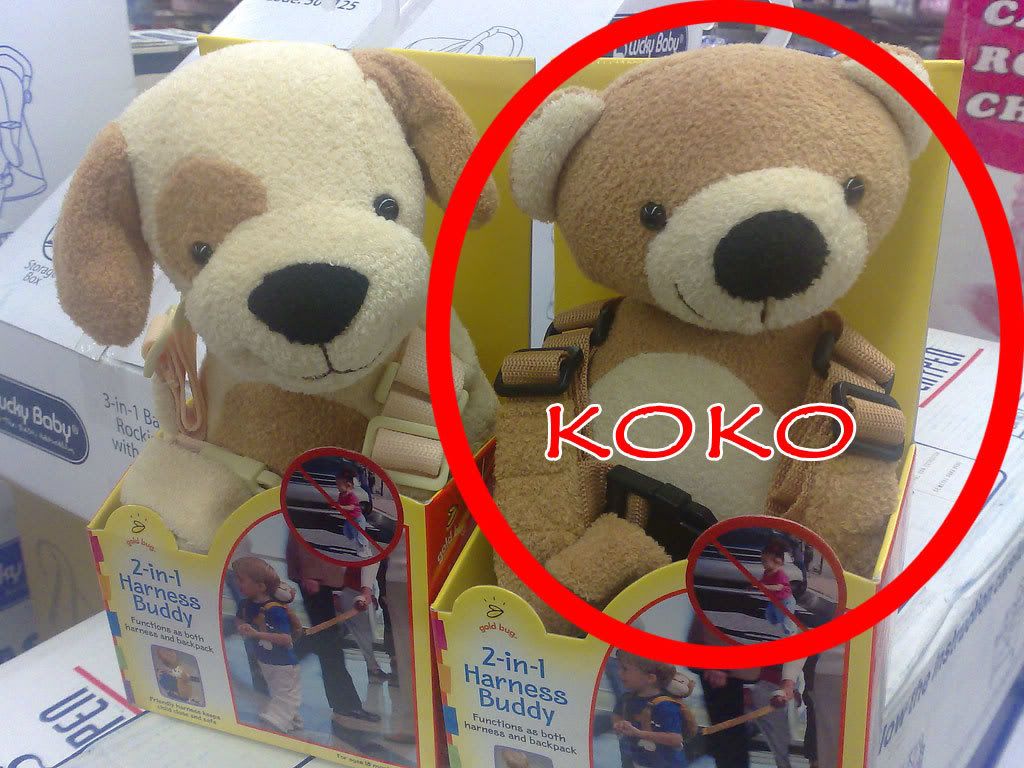 It was given by a friend who I refuse to name for security purposes. She is on the run and the Interpol is sending all their best men to find and get her.
JUST KIDDING!
(Shit, I realized I could go to prison for that.
)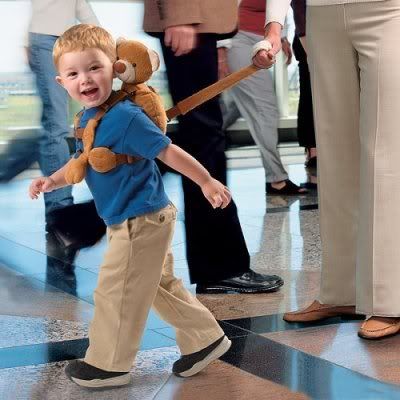 In truth, she just came home for a quick visit from abroad. She brought this 2-in-1 walking harness for Issen. It's basically something you put on your toddler to help you keep him within reach during your walking adventures wherever, usually in crowded places like malls.
It works two ways in a couple of angles. First, it's a walking harness that has a small pocket that can be used to store small things like small toys, hand towel, or even a feeding bottle.
AND
, it lets you keep your peace of mind while keeping your child within your reach. Nice, huh?
I know, Issen won't be able to use this for a few months as he can only take two quick steps before falling down. And that is just on lucky days. He's enjoying it now anyway as a new playmate.
Kuya Sikei ain't happy about it, but even though Issen is giving Koko a warm welcome, there's no doubt Kuya Sikei is still his favorite playmate. Happy days like these aren't easy to forget, even for a baby, especially when you have pictures to prove it.
(Click image for a better view)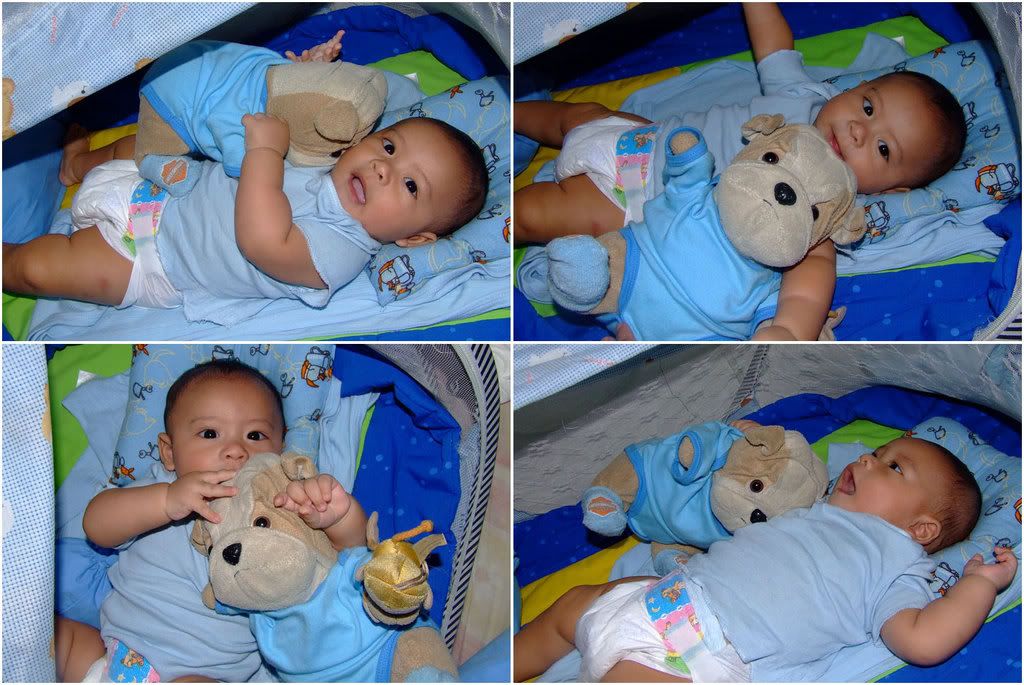 's thoughts were ambushed at
5:35 PM